M.P. Employees Selection Board : Candidate Profile
This article contains information about Procedure required while applying for Job opening at MPESB.
Step 1: Visit the link :-
https://esb.mponline.gov.in/Portal/Examinations/Vyapam/examsList.aspx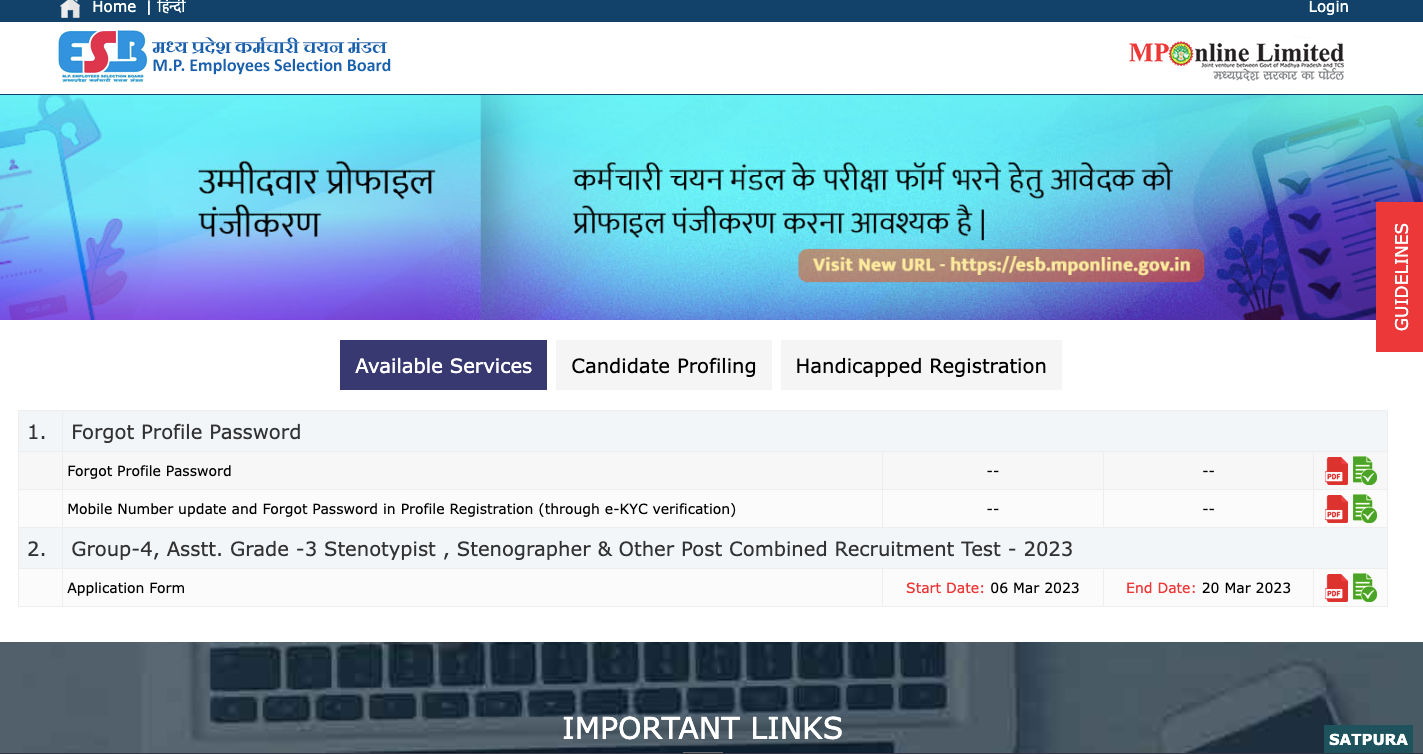 Step 2 : Click on the CANDIDATE PROFILING
just next to available Services Button.
Under The Candidate Profiling  you will get a list of options available below:
Candidate Profiling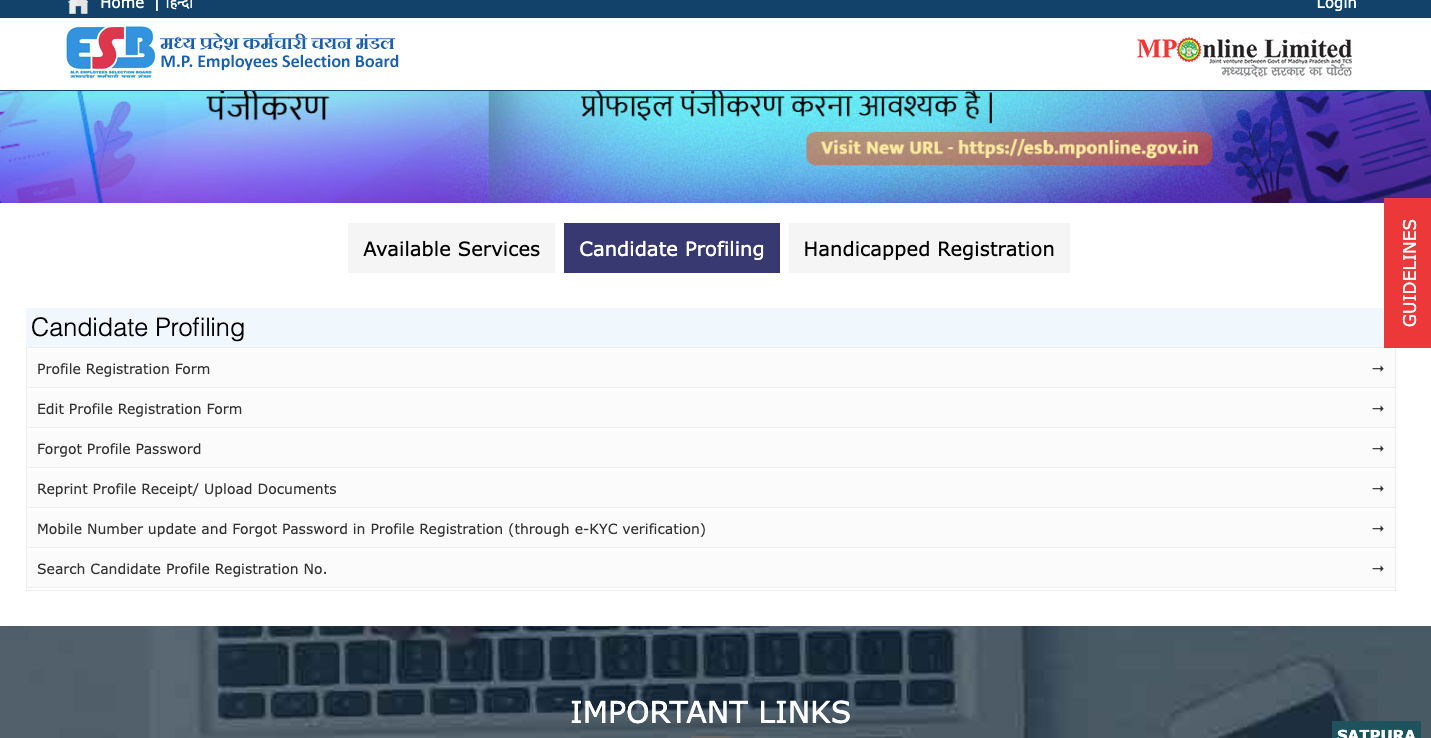 Step 3: Profile Registration Form
Click on the Profile Registration Link and fill-up the required details.
Here you will be asked If you have a Registered Profile ?
In case you are applying for the first time then click on NO and Fill the Mobile number and Email ID.
Also Fill the Captcha and Click on get OTP.
Fill in the OTP and Submit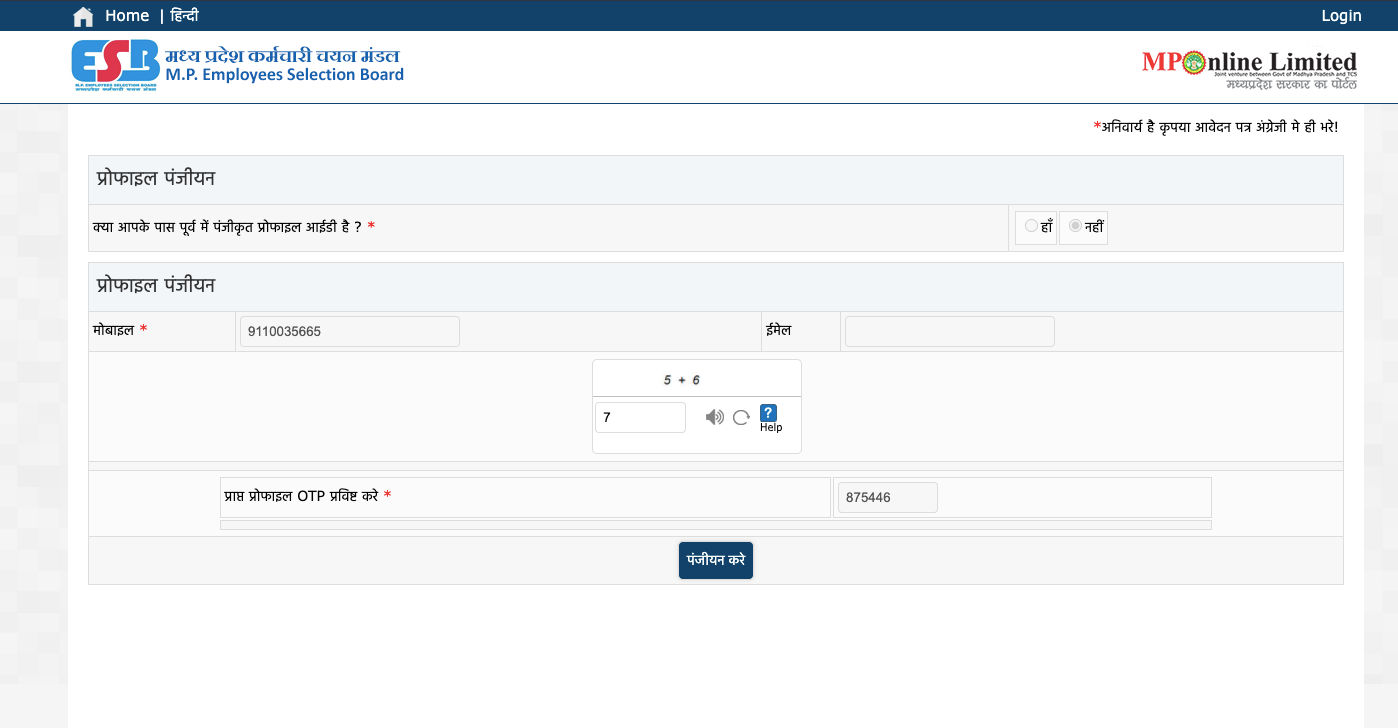 STEP 4: Log in
Login using the Profile Id Sent to your Registered Mobile no.
STEP 5:- E KYC
Here you will be asked for eKYC  using the Aadhar details either by OTP or Biometric verification.